Production
We use the latest technological infrastructure and manufacturing facilities in our tannery, and raw skins processed in our tannery are carefully inspected one by one onsite prior to importation.
Most of our skins are Spanish origins and we are specialized in Spanish Entrefino / Merino, Toscana and Rassado lambskins. Along with the finished skins, crust lambskins ready to dye can be provided on demand.
The Shearling lambskin productions of most of the global brands are being produced in Çorlu Factory of Gündüz Kürk A.Ş. USA, Italy, Germany, Spain, UK, France, Japan, Korea, China, Hong Kong, Russia and Ukraine are some of the countries we have exportation to.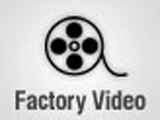 ---